Sunrise East
Previous
Next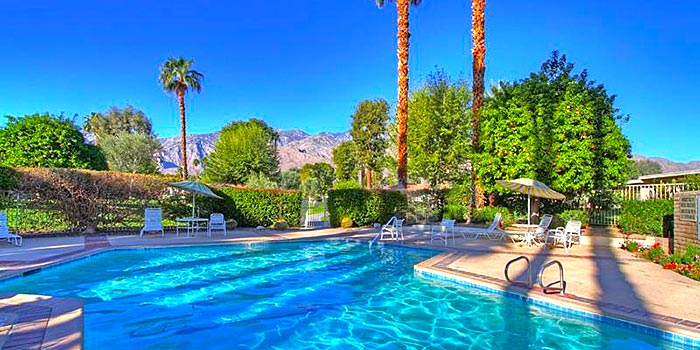 Sunrise East is a wonderful gated community sitting on 40 acres in South-Central Palm Springs. The low-density fee-simple land development has 6 pools, 3 spas, and 3 tennis courts. All units come with 2 car garages. There are two main floor plans; a 2br/2ba 1550 sq ft unit and a large 3br/2ba 1950 sq ft unit with atrium. HOA fees are $585 a month.
This community is currently FHA approved (view list of all approved condos in Palm Springs).
There are currently no available units at Sunrise East. To be notified of new listings for this complex, simply fill out this form.