Royal Hawaiian
Previous
Next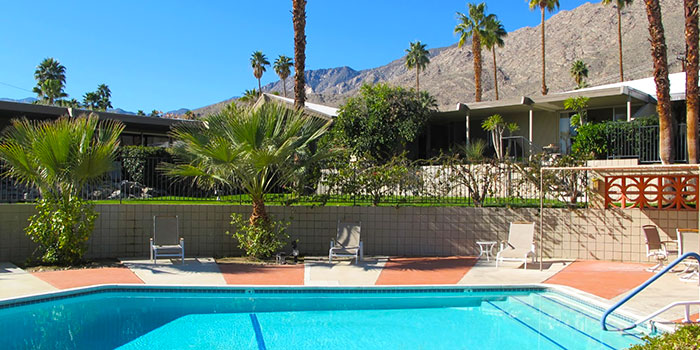 Architects Donald Wexler and Richard Harrison combined modernist ideas with Polynesian themes when they designed the Royal Hawaiian estates in south Palm Springs. Constructed in 1959 and 1960, the complex has 12 buildings with 40 units on five acres. Wooden tiki ornaments and other decorative details give the buildings and the grounds a tropical feel.
The Royal Hawaiian Estates is one of four Palm Springs condo communities which hold the historical designation, per the Palm Springs Historical Preservation Board.
This complex does not allow rentals for less than 60 days.
There are currently no available units at Royal Hawaiian. To be notified of new listings for this complex, simply fill out this form.