Deepwell Ranch
Click here to see view listings below
Previous
Next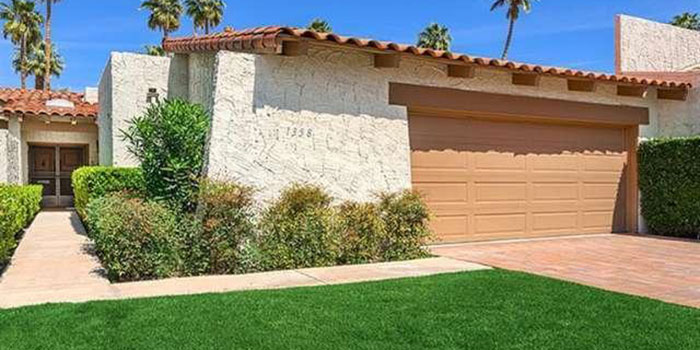 Deepwell Ranch has a long and colorful history as an integral part of Palm Springs, California. In 1926, scientist Henry Pearson purchased the current DWR property. He drilled his 1st well and was pleased to discover water close to the surface. Giving in to his curiosity, he drilled deeper, finding more "layers" of water, finally stopping at 630 feet. As a result of this well, then the deepest in the Coachella Valley, the property became known as Deep Well Ranch.
In the 1970's, the current DWR became THE premier residential address in Palm Springs, and it maintains that "desert allure" to this day. DWR was designed by renowned architect Barry Berkus in the colorful, Spanish-influenced red-tile roofed architecture of early California and was jointly developed by William Bone and the Alodex Corp of Memphis, TN.
Deepwell Ranch is only one of three remaining communities in Palm Springs that provides a 24hr a day / 7day a week manned guard gate. Each resident homeowner is provided with up to two parking decals to facilitate their entrance, but must contact the gate to authorize visitors, be they family, friends or service personnel. In addition, DWR offers an active Neighborhood Crime Watch group helping to ensure the security of "the Ranch".
The community sits on a 22 acre parcel in South Palm Springs. The 111 units vary in daze from 1750 sq ft to 2500 sq ft. There are three pools, three spas, and one tennis court.
Available Units -
2

Unit(s) For Sale