William F. Cody's historic Racquet Club Garden Villas in Palm Springs
Posted on by Alex
The historic Racquet Club Garden Villas was designed by the famed mid-century architect, William F. Cody. The Racquet Club was the hangout for the most famous of the film stars and celebrities. Originally part of the famous Racquet Club, the Racquet Club Garden Villas were intended to give guests privacy but easy access to resort activities.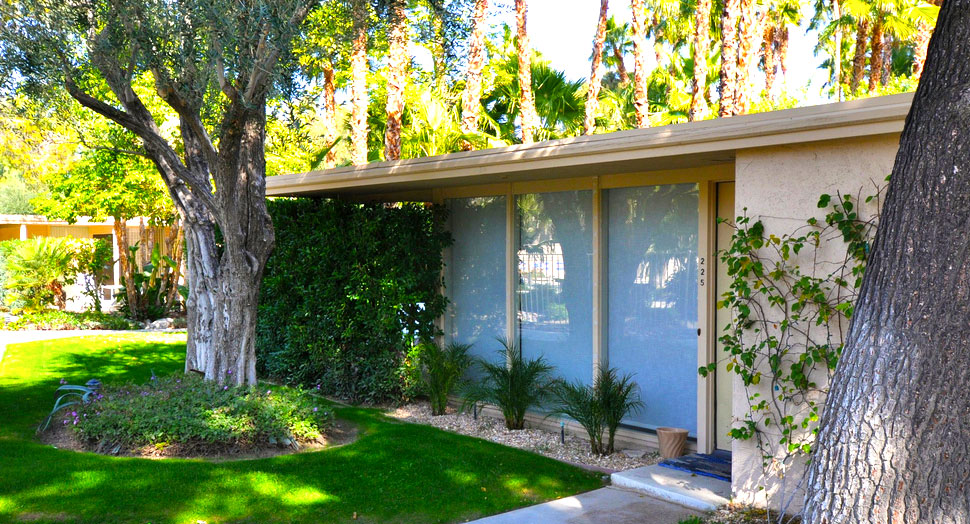 The grounds are gated and the complex is just minutes from downtown Palm Springs with it excellent restaurants and trendy shops.The post and beam architecture with the floor to ceiling glass walls are William F. Cody signature look which breaks the distinction between indoors and outdoors.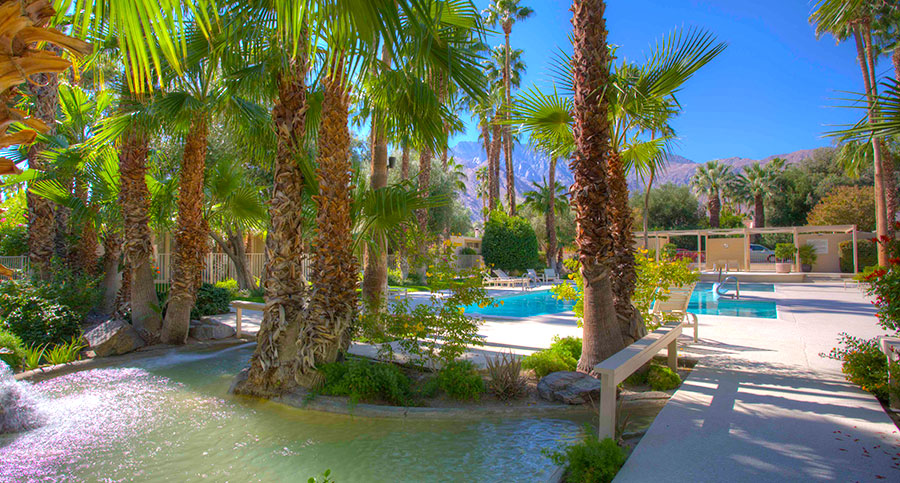 Lushly landscaped by Philip A. Shipley, landscape architect to celebrities such as Walt Disney, Frank Sinatra and Steven Spielberg, the complex boasts a babbling brook, amazing views, beautiful pool and mature plantings that have created an oasis in the desert at the Mid-Century Modern Racquet Club Garden Villas.
Racquet Club Garden Villas features one of the most beautiful resort-style pools in the entire Palm Springs area.
We currently have an extremely well appointed studio unit available for $195,000. The Racquet Club Garden Villas condo has been updated with Carrara marble floors, Solid Walnut Cabinets, and top of the line appliances. Contact Alex for more information.