The Fabulous Marrakesh Country Club in Palm Desert
Posted on by Alex
By Sofia Yarberry
The Marrakesh Country Club is both a treasure to Palm Desert as well as the architecture and design world.
The 150-acre plot of land is bejeweled with some of mid century modern's most unique and historic architecture by John Elgin Woolf (who designed homes for the famous such as Cary Grant, Judy Garland, Bob Hope, and the like.)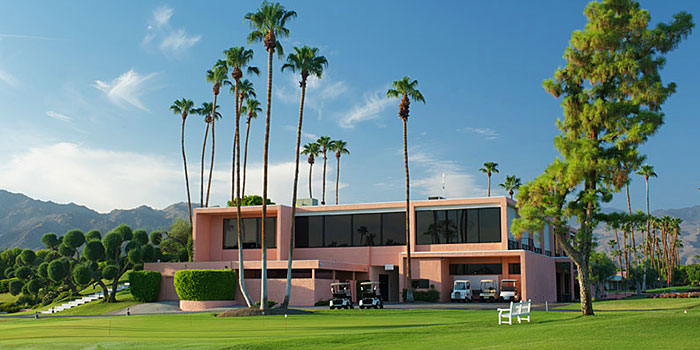 The Marrakesh Country Club was commissioned by golfer as well as legendary Southern California developer: Johnny Dawson. Dawson started out playing amateur golf before meeting an array of 1950's & 60's Hollywood royalty who introduced him to the desert. This is where Dawson began to gain his reputation for developing high-end golf courses. Woolf was brought on as the designer for not only his famed architectural career, but also for his unique style in which he infused the popular mid century modern look with Hollywood regency pulling from English & French Regency and even traces of key Greco-Roman aesthetics.
The name was inspired by the description of a Moroccan sunset that the founder of Palm Desert (Johnny Dawson) recounted from his days serving in WWII.
Inspired by this story Dawson named the country club Marrakesh and also encouraged Woolf to add a Moroccan flair to the designs. Woolf designed 364 homes to be situated into 14 neighborhoods, each and every streetlight was hand designed, and of course every home, by Dawson's request, was painted pink. Woolf was diagnosed with Parkinson's Disease before he could finish the project; therefore, Richard Harrison was brought into design the clubhouse. Even though Woolf wasn't able to design every aspect of the Marrakesh Country Club it is still uniquely his and his vision in still preserved in the overall sprawl of homes that are still there today.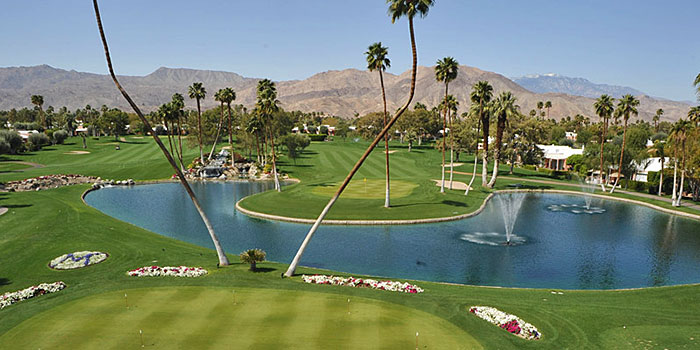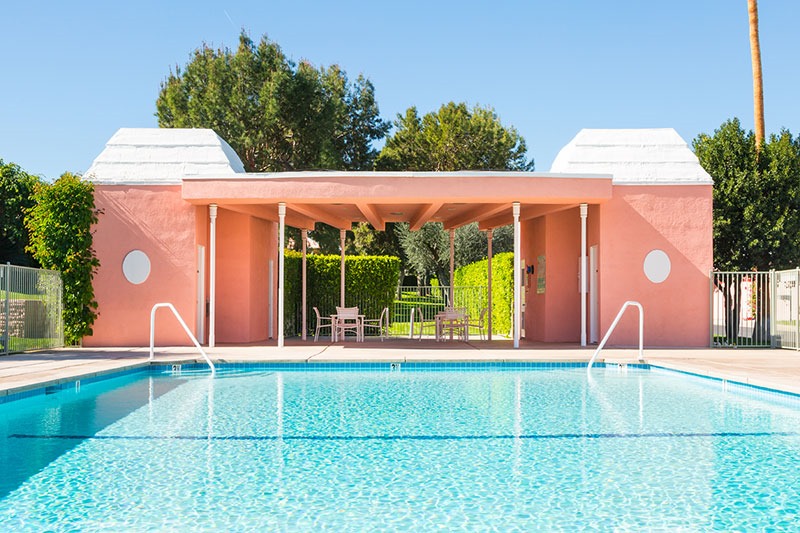 This is one of those very special places that you can find only in somewhere like the Desert— a pink condo in the midst of architectural history surrounded by a desert resort.
Definitely keep an eye out for available units in one of Palm Desert's hippest and historic communities. Here is a great example of a fabulous unit currently on the market for $325,000. The large 2 bedrooms and 2 baths unit is quintessential Marrakesh experience.
Complete listing information at PSCondos.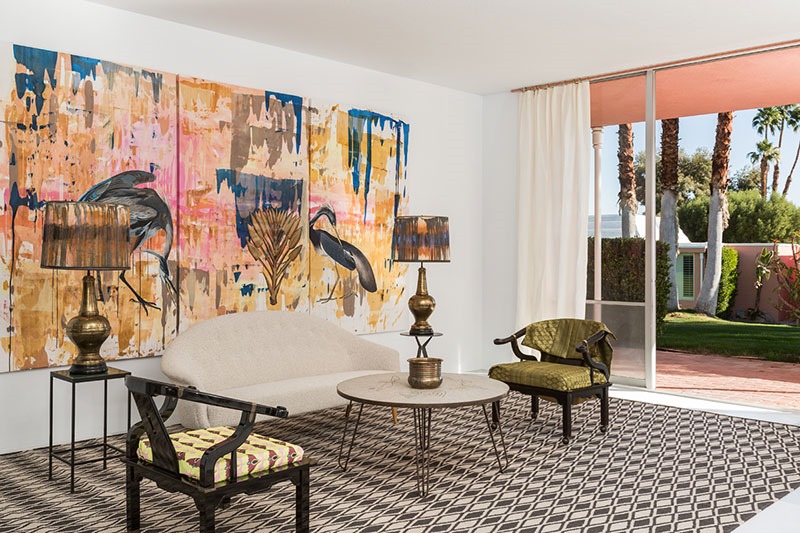 Contact us for more info on Marrakesh Country Club and info on available units.
Source: Paul Kaplan Group / Palm Springs Condos.