Posted on by Alex
These are some great example of early 1960s real estate ads promoting the modern living in Palm Springs.
The Merito Manor, designed in 1961 and built in 1963, is located between Alejo Rd and Hermosa Rd, on the West side of North Palm Canyon. These vintage ads clearly promote the "care-free desert living" and proximity to the O'Donnell Golf Course.
What is further admirable from these ads it the promotion of not only the homes themselves, but also the fabulous lifestyle that Palm Springs is to offer. Golf, horseback riding, and spa treatment at the "new multimillion dollar Palm Springs Spa" (which was unfortunately demolished in 2014 by the local Indian tribe).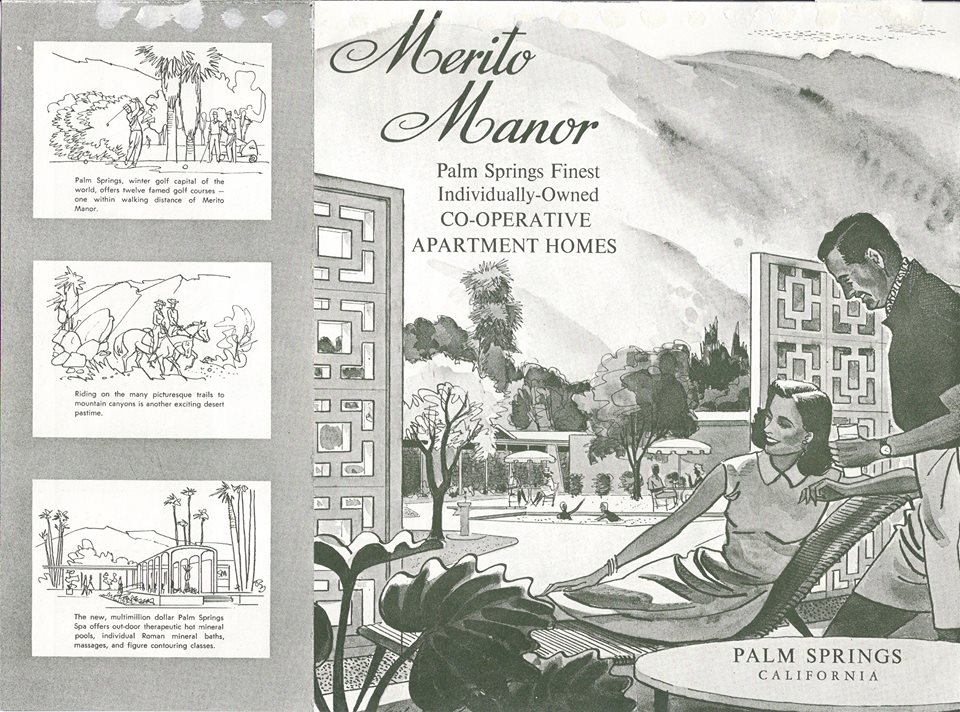 Notice how the iconic folded plate roofline are barely noticeable in these ads — most likely not promoting this new modernist architectural movement, but rather the Palm Springs lifestyle.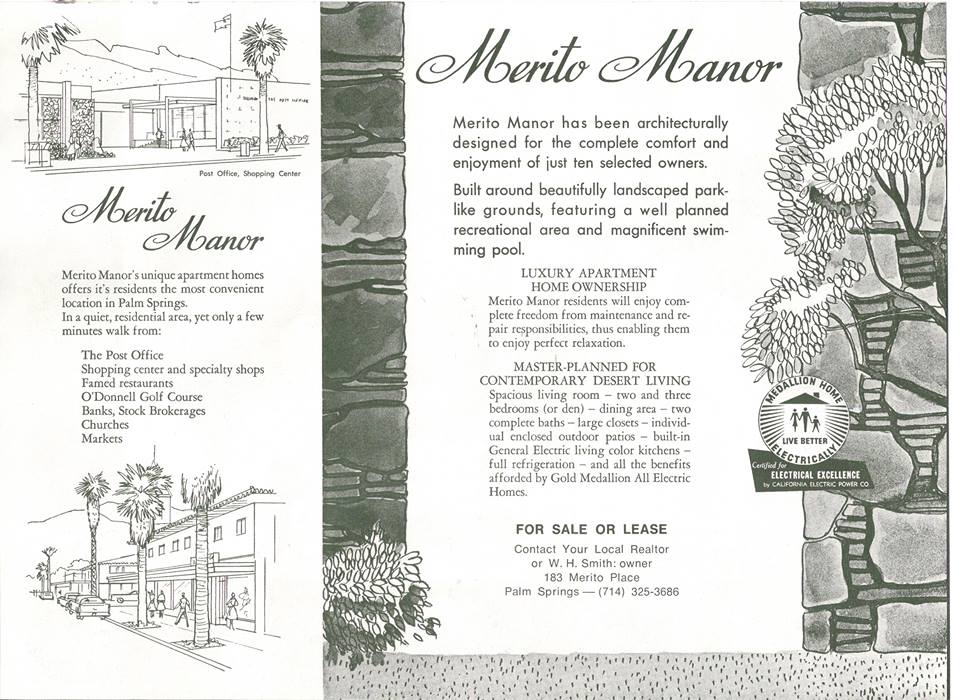 About Merito Manor and available units for sale can be found at:
https://www.pscondos.com/complex/las-palmas-merito-manor/